Wordsmith has been providing educational material and lessons for Mass Communications students of MOE-regulated institutions at tertiary and post-graduation levels. Our expertise in teaching and hands-on experience in professional communication places us in a strategic position to impart to you essential skills for effective communication with your target audience.
Media Management – How to Face the Press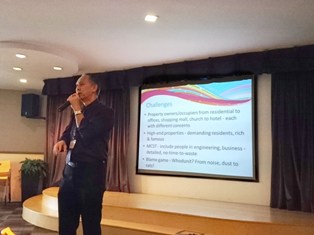 Engaging the media
Preparing for a media interview
Projecting a good corporate image
Public Speaking and Presentation – making speeches that communicates
Delivering key messages
Handling difficult questions
Using appropriate body language and words
Understanding journalism
Project Writing
Scanning the business horizon
Market Research
Locating competitive advantage
Business projections
Appropriate format and language for writing a business proposal
Journalistic Writing
Writing structures for different types of stories and media
Identifying news elements
Research methods
Interview skills
Stylebook
Writing attention-grabbing press releases
Turning existing reports and information into newsworthy articles
Creative Writing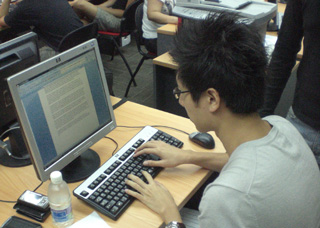 Finding better angles
Deploying different styles for different types of media and promotional material
Using quotes and persuasive vocabulary for impact
Packaging your written work to create appeal
Presenting your writing in logical, chronological order
Effective Front-line Engagement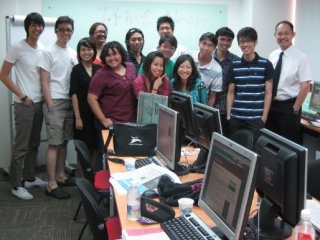 Having problems with frontline staff not able to deliver to corporate expectations? We will customize a solution that suits your customers' and staff's needs:
Walk frontline staff through their responsibilities
Analyse and anticipate challenges from customers
Work with staff to imbue a fresh approach to good customer service
English enrichment for children and adolescents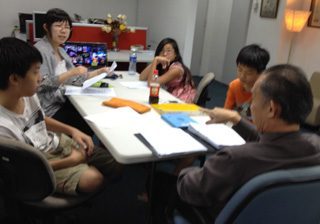 Our unique "Young Wordsmith" programme endeavours to help your child fall in love with the beautiful language that is English, and apply it to all practical aspects of his /her life, including school and work in the near future. Current affairs and general knowledge will be imparted to the students during the course of study.